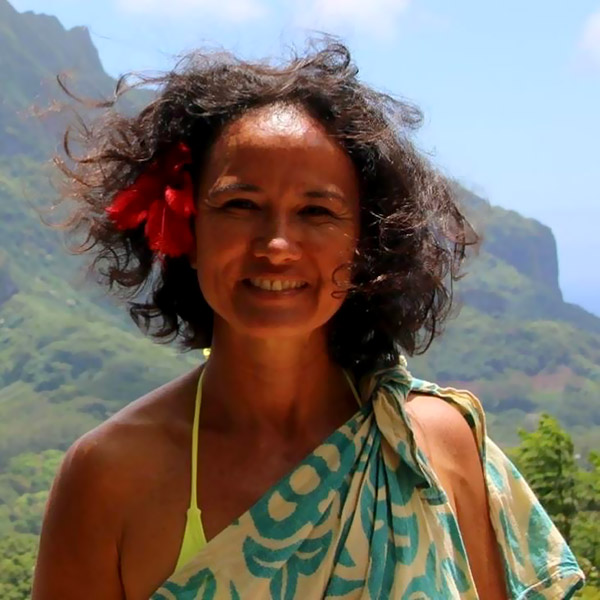 Of Polynesian, Chinese and French origin, Yvette was born in Nuku Hiva, in the Marquesas Islands, grew up on the Island of Tahiti and then studied Tourism in Aix-en-Provence in the south of France.

As a student, she makes pareos to sell them during the summer to finance her passion for travel and the discovery of new cultures. She visits Morocco, Russia and goes around Europe with her backpack, visiting Germany, Denmark, Sweden, Norway, Switzerland, Austria, Hungary, Italy, Greece, Spain and Portugal.

On her return to Polynesia, she trained as a tourist organizer with the best specialists in Tahiti such as Manouche Lehartel (then Director of the Museum of Tahiti and her Islands), Maco Tevane (member of the Tahitian Academy) or Michel Guérin, Director of the Botanical Garden. This training gave birth to her passion for Polynesian culture, botany and local crafts.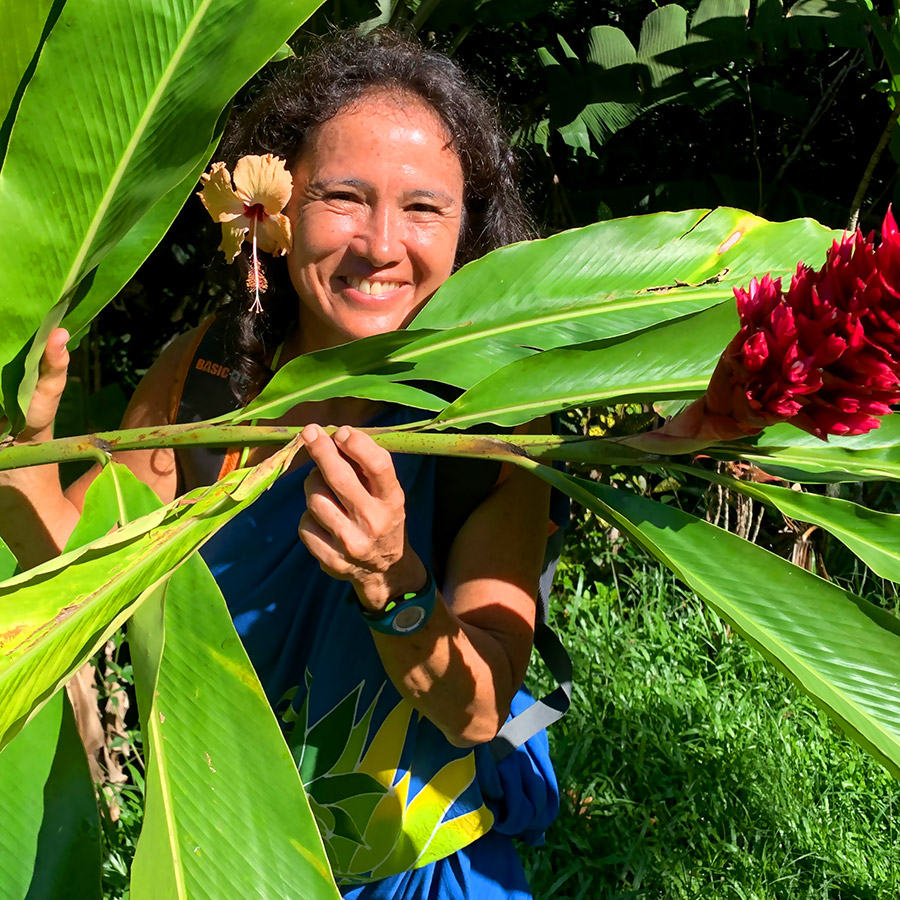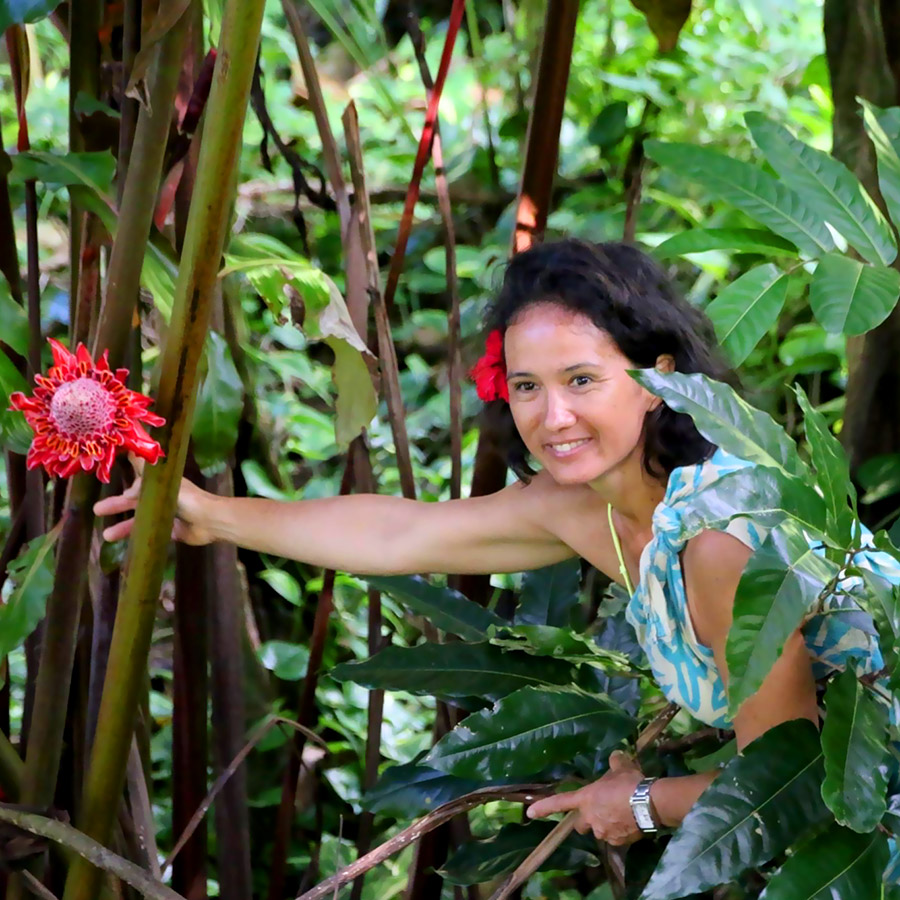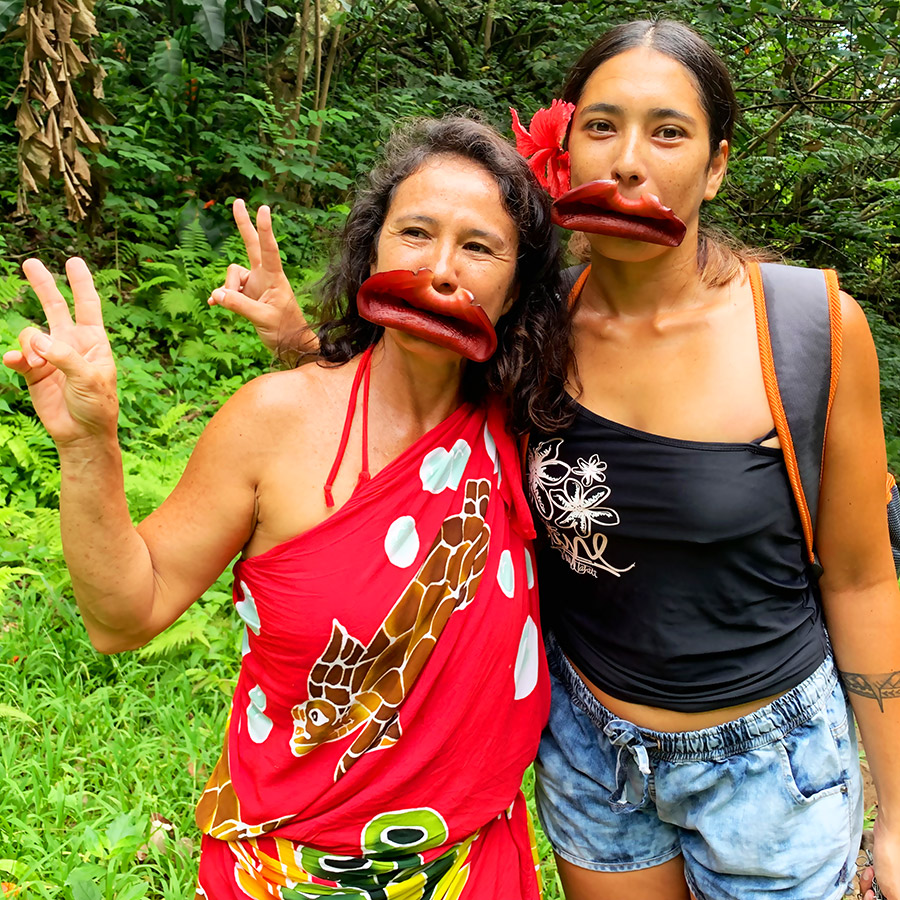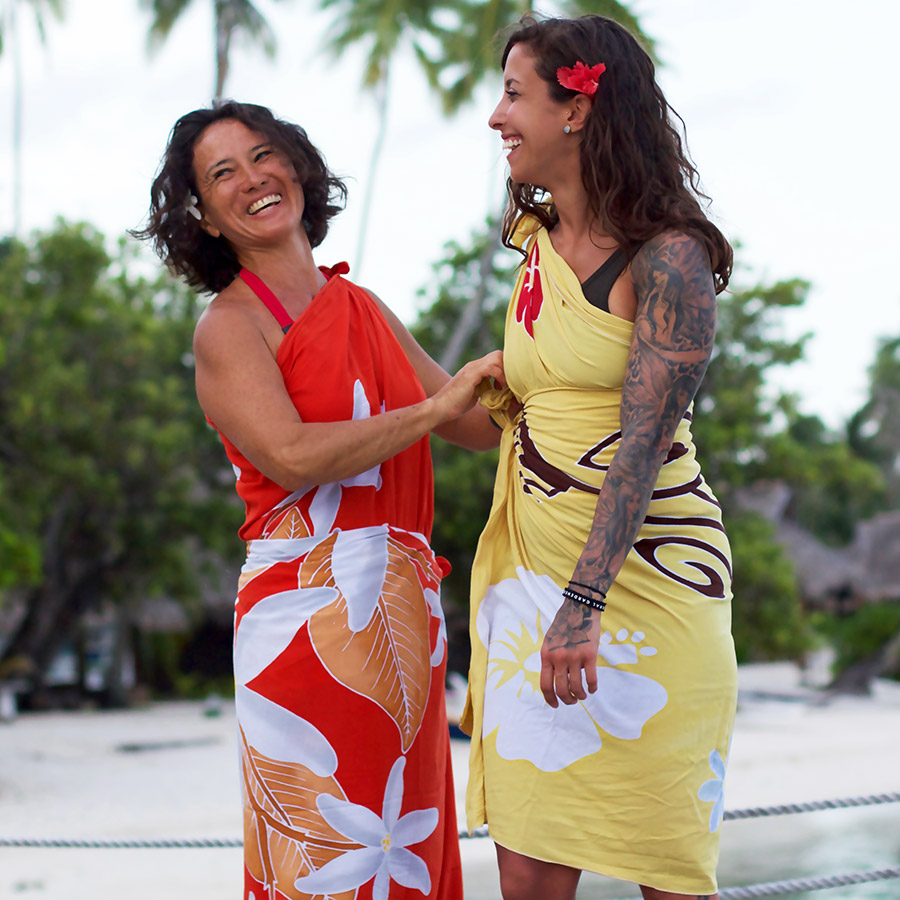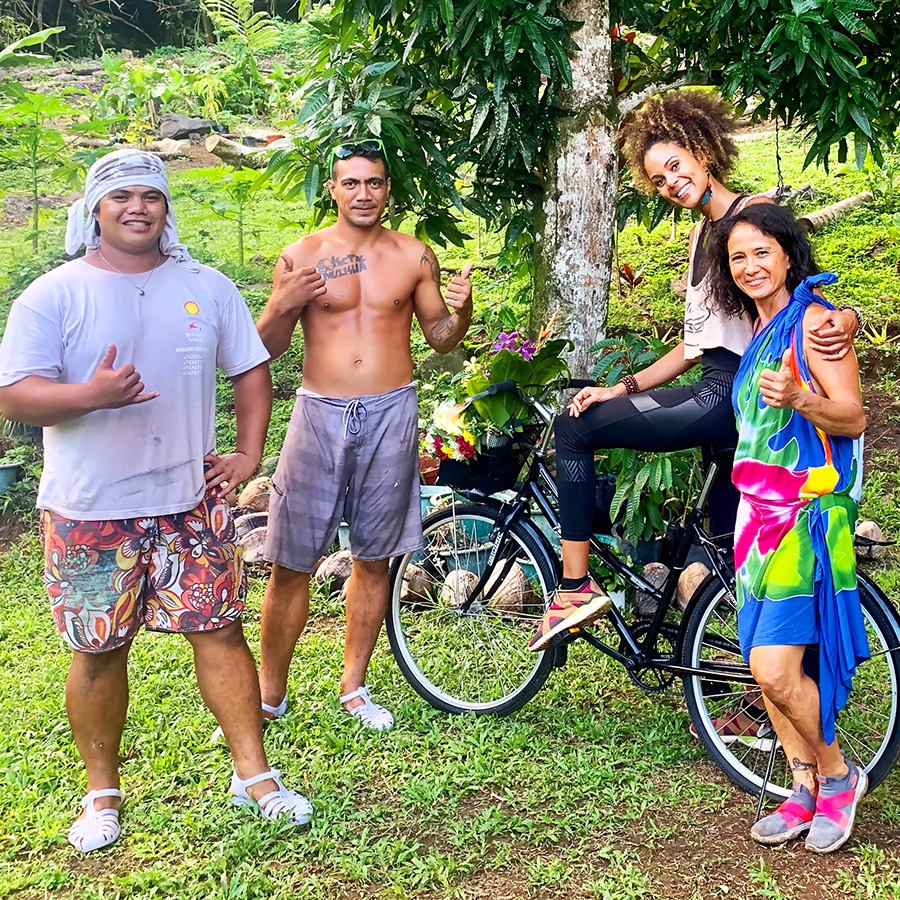 Then began a long professional career in catering, training and the hotel industry. After a position as head of entertainment and public relations in a large hotel in Bora Bora, then many years at the head of a large self-service restaurant in Tahiti, Yvette feels the need to find her origins and the authenticity of remote islands. Yvette then returned to the Marquesas Islands where she trained young people in tourism professions and in particular in the profession of tourist guide.

Twenty years after her first stay in Moorea, she realizes her dream and settles on the sister island. At first, she trained the staff of the Sofitel hotel in the knowledge of Polynesian culture and then joined the team as customer manager.

Rich in her professional experiences, Yvette is launching a new challenge by creating Moorea Vip Tours in order to share with visitors her love for her adopted island, her enthusiasm and her passion for botany and culture.

Live an exceptional moment during your stay in Moorea by spending a day with your guide, passionate about culture and botany.